---

DVDRun Time: 122 min
Features: Bareback Sex, Europeans, Twinks - Young Meat, Uncut Cocks, Anal Sex, Big Loads, Big Balls, Big Cocks, Facial Cumshots, Fantasies, Horsehung, Kissing, Live Sound, Oral Sex, Tea-bagging, Threeways
Starring: Roberto Cruiz, Billy Dexter, Carlos Dido, Matt Hall, Nick Lamar, Casey Lexes, Adrian New, Tony Parker, Dion Phillips, Nikolai Rivera, Nyk Sideropoulos , Nico Ange, Marco Solero, Steve Sunny, Lucky Taylor, Dominik Trojan
DVD $39.95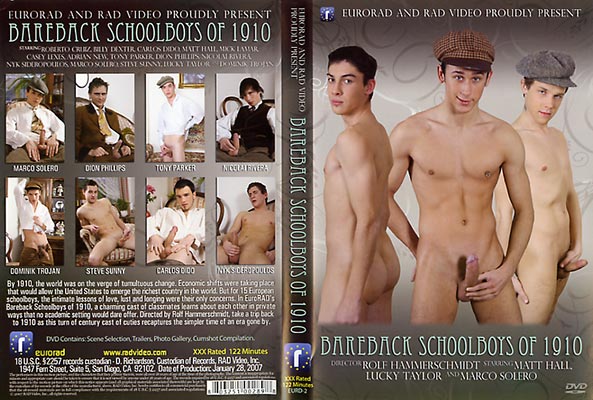 ---
2008 Golden Dickie Awards nominee for Best (Amateur) Twink Performer - Bottom: Dominik Trojan.
Director Rolf Hammerschmidt invites all history buffs to get in the buff for his latest erotic adventure. Back in the days when the first modern zipper was invented, imagine how novel it was for guys to tug at each other's trousers! In "Bareback Boys of 1910," we journey back in time to witness vintage mansex (but in full-color glory). Fashions may change over the years, but masculine desire is truly timeless.
Here's what you need to know: The sex is wild, wanton, and totally raw. The guys are young, mostly smooth, and horny to the point of bursting. The cocks are big, uncut, and perfectly juicy. Duos are likely to develop into threeways. And the old-fashioned costumes and sets add a fun flavor to the passionate sucking and fucking that guys have enjoyed for time immemorial.
Here's what you can take for granted: Powerful, condomless buttfucking on antique furniture. Hungry cocksucking and hard face fucking. And lots of tweed hats.
Here's what makes this film extra-wonderful: Geyser eruptions. Drenching cum facials. Vintage clothing getting permanently stained with semen (if that sort of thing turns you on!) Suit-and-tie sex. And simultaneous orgasms, where the jets of jizz criss-cross as the guys squirt together.
Here's an anachronistic goof that doesn't matter because the action is too hot for nitpicking: Some of the guys sport modern-day tattoos under their historical garb.
A widescreen picture would have been welcome, more natural body hair would have been realistic, and cum eating or post-orgasmic fucking would have been hot. But it's hard to find fault with this classy production.
DVD Extras: Scenes, cumshots, gallery, trailers.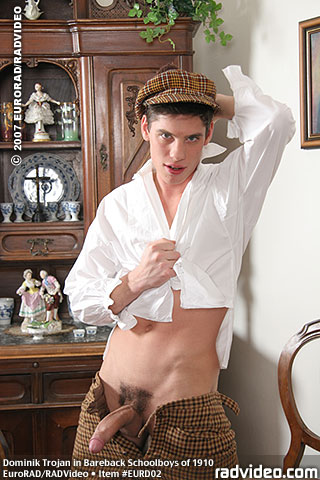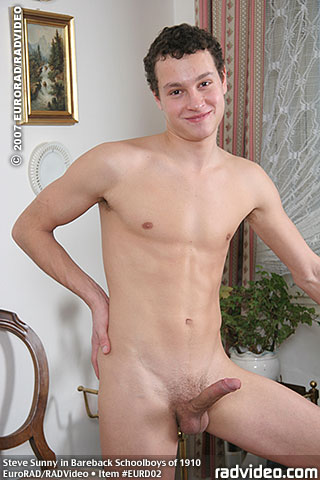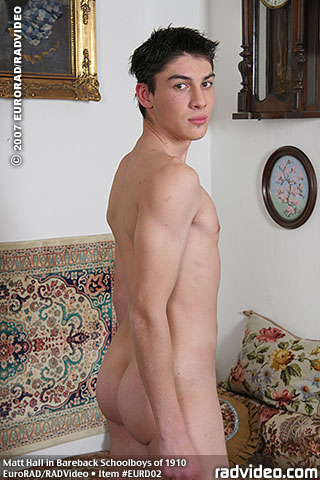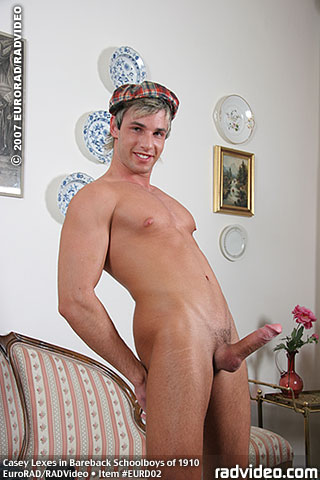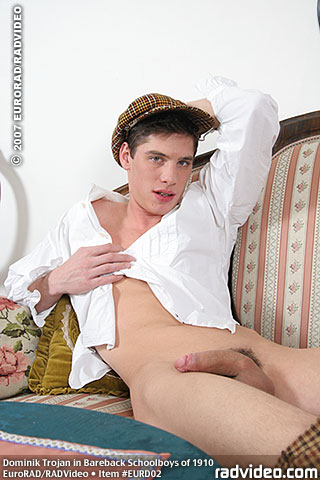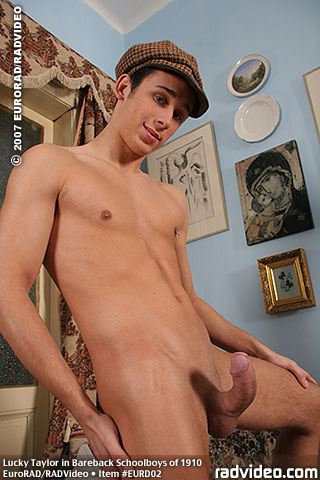 Price
DVD $39.95
BACK