Tyler
This 24yo college student comes home after a hard day of studing at San Diego State, then stretches himself out for a little relaxation. His hands wander over his smooth jock body and soon he's pushing down his pants and getting his hands around his hardening cock. Tyler heads for the shower to rinse off and lather up his big fat cock and fuzzy balls. Once he's clean and dry he sits down in front of his computer for some cyber sex. He leans way back in his office chair while a stripper performs on screen. Tyler finishes his session by returning to the bed where he started and jerking out a juicy load of jock cream while he fingers his asshole.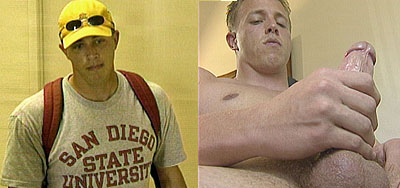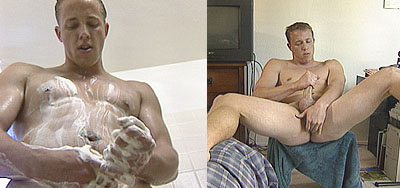 Joel & Ethan
When Ethan enters the room and finds his lover Joel lounging on the sofa he can't contain himself and the two young men enter an embrace that marks the beginning of a hot night of SEX! It doesn't take long for these two hotties to get naked. Joel is all over Ethan's cock and Ethan is moaning in pleasure. A 69 takes shape as the boys go down on each other in front of the fireplace. Hot cock sucking and even hotter ass eating give way to pounding anal action as Ethan pumps his cock in and out of Joel's hole. Joel turns the tables when the lovers swap positions and Joel sits down on Ethan's rod.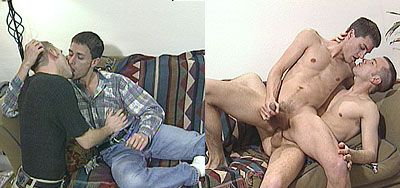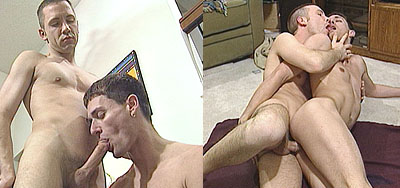 Cole & Gabe
Furry-chested Cole is all tense and needs a relaxing massage. Gabe has a table and a pair of strong hands eager to knead some flesh. Cole strips down and stretches out on the table as Gabe begins the massage. Cole starts feeling horny and his hand does a little massage on Gabe's crotch and Gabe's hands wander to Cole's pre-cum covered cock head. Soon the massage is a thing of the past and these two studs are just plain having sex. Deep rimming with loud moans of pleasure gives way to mutual blow jobs and cock-to-butt frottage. You can guess the next thing...some serious fucking. Cole takes out the last of his tensions by slamming his dick hard into Gabe's hole, over and over again until both of them spill their loads.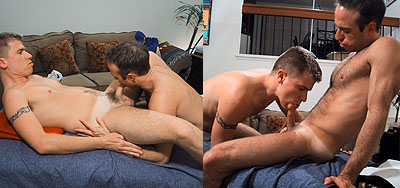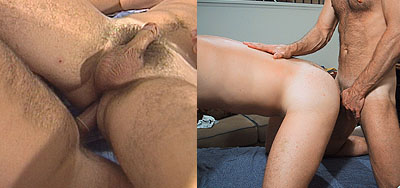 Tyler & Joel
These two sex hounds meet in a hotel room for a sexual rendezvous. Tyler jumps in the shower as soon as he arrives, but he is soon joined by Joel who is hot for this college boy's jock body. Hard and soapy cocks are pointing everywhere and Joel is the first one on his knees sucking dick. Back in the bedroom they jerk off side-by-side until Joel gets so horny he just has to slam his ass down on Tyler's steel-hard cock. After getting nailed like that for a while, they change positions and Joel takes it up the ass doggie style. The session finishes up when Joel jerks out a wad of cum in extreme close-up.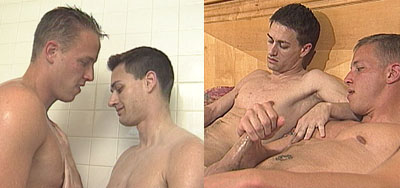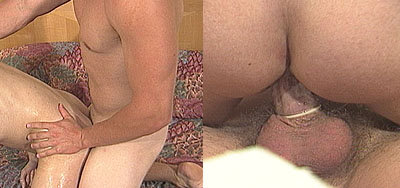 The tape ends with previews for other videos produced by San Diego Boy Productions.